Will Coin Collecting Thrive in the Years Ahead?

Fellow hobbyists have shared their concerns with me over the future of coin collecting. Is interest in coins eroding? Does the younger generation have the desire to take up the numismatic baton and run with it? (many believe they will not, based on a gut feel).  Will valuable U.S. coins to collect today become nearly worthless trinkets tomorrow?
There is evidence to suggest rare coin collecting is doing quite well, thank you.
According to an analysis by CDN Publishing, the sales volume for the overall U.S. rare coin market in 2022 exceeded $6 billion, the highest ever recorded.(1)

The same study estimated $569 million in U.S. rare coins was sold at major public auctions, marking the third consecutive year this cumulative total has increased.

Using data from similar studies compiled by the Professional Numismatists Guild, a nonprofit group comprised of the biggest rare coin dealers, we can chart sales volume over the last few years of U.S. rare coins changing hands at major public auctions.(2)(3)

This is NOT a market in decline:

In 2023, sales have been brisk and is shaping up to be the biggest year EVER.
There are a number of explanations why coin collecting is thriving...
The Internet Has Changed Face of Coin Collecting

Happily, the odds are very good coin collecting will remain dynamic one generation from now and beyond, but the hobby HAS changed compared to when many of us geezers were kids. Gone are the ubiquitous coin shops and neighborhood coin clubs and shows. They didn't vanish due to lack of interest; their functions have been largely replaced by the Internet. And that's not to say brick and mortar shops don't exist anymore; they do, but in smaller numbers than 50 years ago.
The Internet has greatly facilitated numismatic market activity throughout the world, allowing collectors easy access to vividly photographed coin dealer stocks and to "attend" auctions online. Improved encryption technology has made online purchase transactions more secure than ever before. Nowadays, even those living in remote areas can fully participate in coin collecting.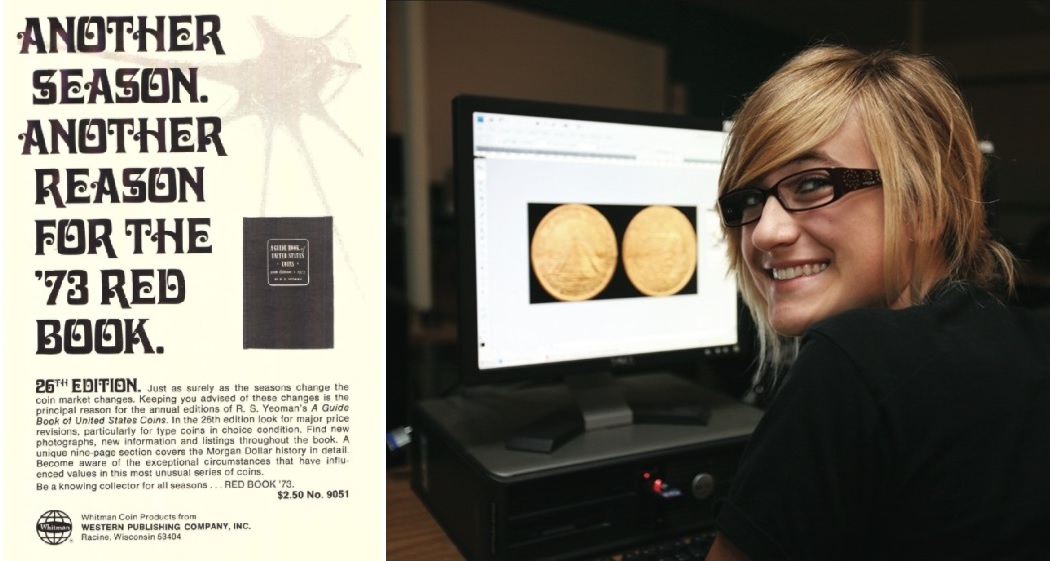 Collectors build upon their knowledge base with but a few keystrokes. Deep dive cyberspace archives are at the fingertips of dedicated numismatic researchers. The Red Book of yesteryear is still around, but much of its role has been replaced by "Googling" it. Today, anyone with a simple Internet connection can tap into a virtual numismatic library of immense proportions.

On balance, numismatics may not be as personable as it once was, but the Internet has literally opened up a whole new world of opportunities.
Third-party Grading Services

Third-party grading and certification services have brought more consistency and transparency to coin grading, giving buyers a much higher level of confidence, especially compared to a past many of us despondently recall.
The most reputable and widely used grading services in business today are Numismatic Guaranty Company and Professional Coin Grading Service.
This translates into greater coin liquidity and makes them behave somewhat as commodities, though it's much more emotionally satisfying to claim ownership of a U.S. gold Capped Bust $2.50 quarter eagle than, say, a bushel of wheat. The appeal of owning historic coins undergirds the market demand for rare coins, now and in the future.
You can learn much more about third party grading in this chapter: The Coin Grader Progression: From Boogeyman to Super Hero.
There is more good news…
Coin Market Stability

The market for rare coins is relatively stable today because the majority of buying demand is generated from the collector base.
This was not always true. At times decades ago, artificial demand, fueled by misinformation and exacerbated by arbitrary grading standards, led to faddish investor fests, followed by volatile, disheartening boom and bust cycles. Every time, the coin collecting image suffered a black eye in public opinion as novice buyers were stuck with overvalued coins.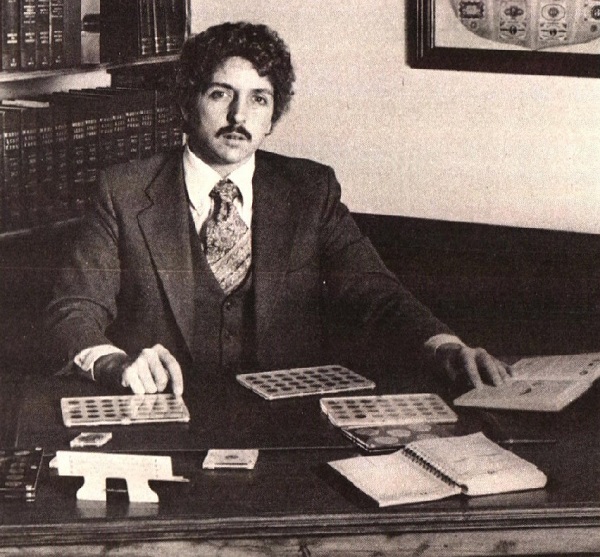 The **Population Reports published by PCGS and NGC have shed light on coin dates that are truly scarce, while highlighting those with ample supplies. In our current environment, collectors and savvy investors can focus primarily on landing verified rarities offered by sellers near and far, with better assurances they are graded properly. This is a recipe for confidence and stability.

This is not to say all genuinely rare coins always rise higher in price with no retreat. The Collectors Rare Coin Index continues to inch into record territory, but not all 100 dates tracked in the Index have paralleled that improvement.
In recent years, key dates in some traditionally popular series (Lincoln cents, Standing Liberty quarters, etc.) have trended mildly downward, only to be more than offset by strength in certain U.S. gold coins hungrily pursued by devout collectors.
Important Note: Much of today's heightened demand for coins is propelled by the collector base.  Unlike faddish investors of the past, these buyers will remain active in the hobby, providing an enduring foundation.
Overall, the market is doing well, but without crazy roller coaster swings. That is the definition of stability and it bodes well for the present and the future.
Youth Outreach
Sure, it's the old guys doing the lion's share of numismatic buying and selling, but that has always been the case because that is the group with the largest amount of discretionary income. Plus, in general, America is becoming grayer.
There are more young people enthusiastically involved in coin collecting today than meets the eye. Hobby leaders are actively engaged in outreach projects designed to get teenagers interested in coins. And they are having success.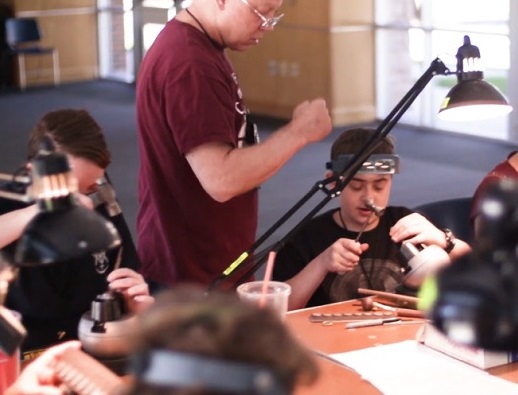 The American Numismatic Association provides numerous education opportunities through their Young Numismatists program  Their summer seminars are well attended by motivated kids hungry to learn. Don't believe me? Check out the Seminar Report Page and scroll down a bit.  See what I mean?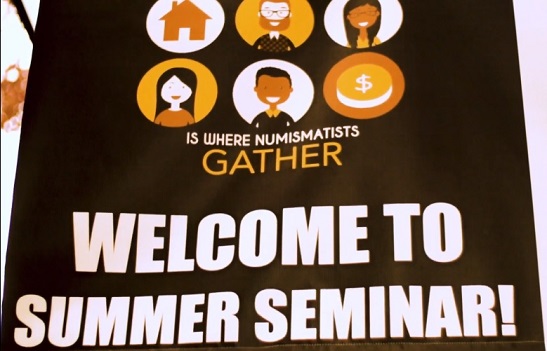 It's not just the ANA that is making inroads with younger folks. Social media is crammed with coin collecting bustle. There are tons of organizations and individuals involved, too many to keep track of. Facebook alone has millions of self-identified coin collectors. These aren't all just a bunch of us old fogies, either.

Not to be outdone, the United States Mint has made great strides in attracting young collectors. Their U.S. Mint Coin Classroom program is chocked full of wonderful material designed to get kids interested in coins. Upon review of the site, I've come to the conclusion you don't have to be a beginner to have fun there too!
Speaking of the US Mint… 

Mint Programs
Few government programs operate at a profit, but the Mint's retail operation actually returns money to the U.S. Treasury. Through sales of Mint and Proof sets, intriguing commemorative coins & medals, and bullion related issues, the Mint generates new customers while broadening the numismatic community. We call this a WIN-WIN scenario. For the Mint, the downside of offering wildly popular coins has been underestimating the demand for its products, a problem they promise to fix soon.
How do successful mint sales lead to an expanded collector base? For example, the obverse design for the well-liked American Silver Eagle $1 bullion coin is a close copy of the Walking Liberty half dollar of 1916-47, long admired as some of America's most attractive coins. Similarly, the obverse of the American Gold Eagle is a hat tip to the Saint-Gaudens $20 double eagle design of 1907-33.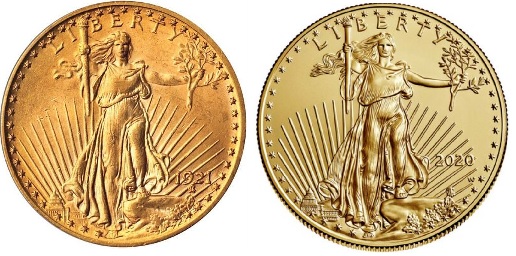 ("Obverse" is the numismatic term for the front side of a coin. Some sticklers within our hobby are snobby and may chastise novices for not using the correct jargon, so be careful!  Along those same lines, never say "Reverse side". The correct term is one word only  --  "Reverse".)

Inevitably, some Mint customers are fascinated by the reprise patterns of their new bullion coins and are motivated to dig deeper into their history and symbolism. They become hooked on studying the legacy of obsolete branch mints, key date rarities, and rising coin values. Soon, they're full-fledged numismatists, ready to build a collection of envious quality.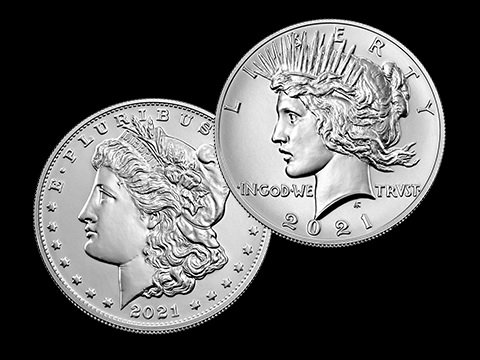 **Population Reports are periodic publications produced by grading services, indicating the quantity of coins they have awarded for specific grades for every date (i.e. year and mintmark) submitted to their service for certification. The usefulness of Population Reports is they provide some insight to the true scarcity of specific coin dates in specific grades. Prior to the Population Reports, assessing the true scarcity of a given coin was, at best, an educated guess.

---
Quick Links to "What Makes a Coin Valuable?" Chapters...

Use the links directly below to navigate the "What Makes a Coin Valuable?" section:  
 All the chapters referenced above are accessible from any other chapter in this section.  Thus, no need to return to this Introductory page to link to other chapters.
---
1. CDN Publishing.  U.S. Rare Coin Market Continued to Soar in 2022.  January 12, 2023.
2. Professional Numismatists Guild.  Strong 2020 Rare Coin and Banknote Market Despite Pandemic.  January 6, 2021.
3. Professional Numismatists Guild.  Record Year for Million-Dollar Rare Coins.  December 31, 2021.
4. Justia US Law.  Federal Trade Commission, Appellee, v. Security Rare Coin & Bullion Corp... William J. Ulrich... (8th Cir. 1991).  1991.

5. Smith, Pete.  A History of Coin Dealers in the Twin Cities Area. Two sides of the Con/Coin.  April 11, 2016.
6. Q. David Bowers.  The History of United States Coinage.  Los Angeles, CA.  Bowers & Ruddy Galleries, Inc.  1979. 
7.  Gibbs, William T., Managing Editor.  Coin World Domestic Values.  Sidney, OH.  Amos Media Company.  2023.